Our Services, Your
Vision
We provide companies with data integration and technology strategy. We specialise in developing web application development and provide design options for web site. We customise and fine tune the application along with data integration and analysis services with extracting of Business Intelligence. We also undertake software maintenance, along with customising modules further and along with IT support for clients.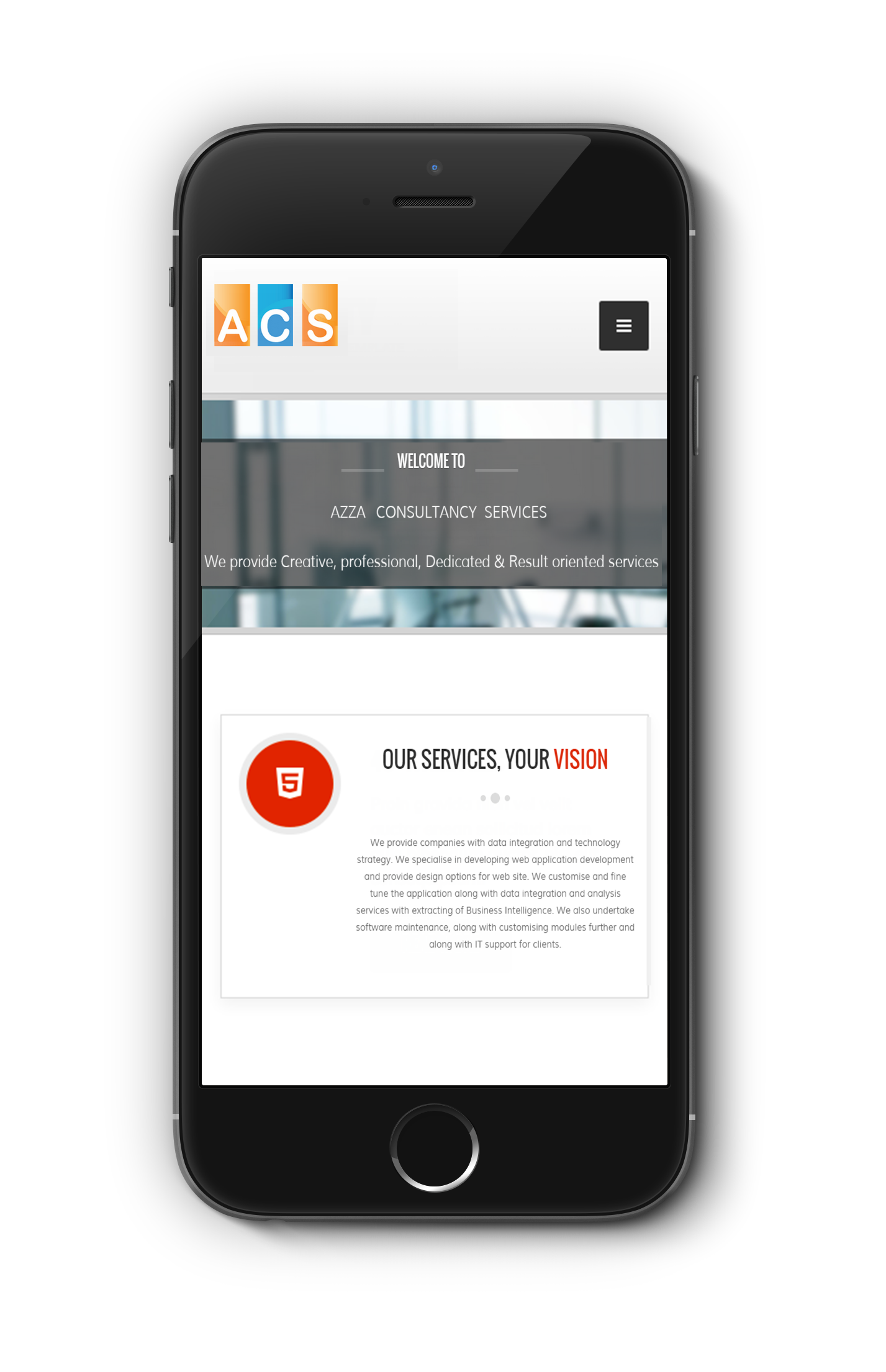 Their knowledge and flexibity, from solution design to supporting the finished product is excellent. If you have a need for an web or mobile application with reports, we strongly recommend you talk to ACS.
Ray Edwards, Director, Watertite
Azza Consultancy Services did a great job for us. I appreciate the timely & professional manner in which they handled our CRM project. I would highly recommend them and I will use their services again.
M Ahmed Hussain, CEO, OD Middle East, UAE
I've worked with ACS on two ocassions now. In both cases the team has strived to make sure that we (the client) are happy. I plan to continue working with ACS in the short term and long term future. Looking forward to finishing our current project and moving onto mobile platforms.
Mrs V. Roy, Director, Cobipe Ltd